1971
World Telecom 71 (Geneva)
Message to XXIst Century
ITU Telecom World started out life in Geneva in 1971, with "a message to the 21st century". In 1971 ICT was all about telecoms; voice over a fixed infrastructure, run by national operators out of government departments. Innovations included switching and transmission equipment, videophones, audio-visual equipment and television studios, communications or research satellites.
1971
First email message is sent
Intel introduces first microprocessor
Bell Labs creates Unix operating system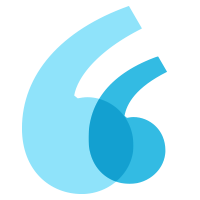 All those who had the opportunity to visit the various stands were able to appreciate the fundamental role played by ITU in the spectacular evolution of telecommunication techniques and in the rapid expansion of the world network.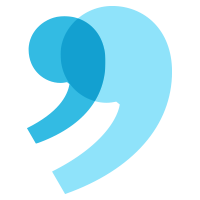 1973
Internet protocol IPv4 created by Robert Kahn
Motorola demonstrates first handheld cell phone call
1974
The Altair 8800 microcomputer debuts – the first commercially successful PC
Vint Cerf and Robert Kahn describe an internetworking protocol for sharing resources using packet switching among network nodes: the internet is born
1975
World Telecom 75 (Geneva)
Telecommunications = PROGRESS
Innovations exhibited at Telecom 1975 included microprocessors, satellites and giant telephones. Developing countries presented telecommunication plans including public networks, broadcasting and education, meeting with investors to discuss funding.
1975
Corning Glass invents the first viable fibre optic cable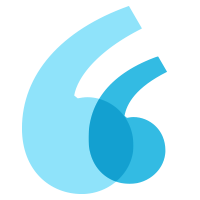 The dynamism of research workers leads them to innovate constantly, but they cannot do this if they remain isolated, and this is why the contacts which are established here, not only at the Exhibition but also during the Technical Symposium, are so useful.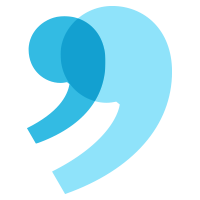 1976
The first commercially-developed supercomputer, the Cray-1, is installed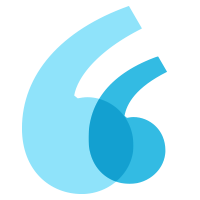 The dynamism of research workers leads them to innovate constantly, but they cannot do this if they remain isolated, and this is why the contacts which are established here, not only at the Exhibition but also during the Technical Symposium, are so useful.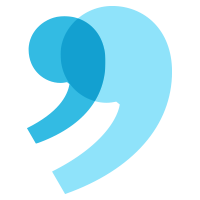 1978
US government launches its Global Positioning System (GPS) satellite-based radionavigation system
1979
World Telecom 79 (Geneva)
Electronic telephone switching emerges from industry collaboration
Engineering had advanced rapidly in the run up to Telecom in 1979. Innovations included the collaborative British exhibit "System X", which made its debut as an electronic telephone switching system. Cutting edge audio-visual equipment of the time helped simultaneously deliver Forum discussions, interviews and showcases in the Exhibition to external audiences.
1979
Commercial first-generation (1G) mobile communication networks open in Japan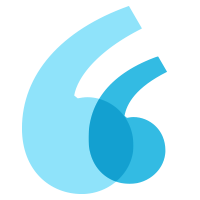 This will make TELECOM the universal telecommunication exhibition where visitors can find all the modern equipment available on the market or likely to appear in the near future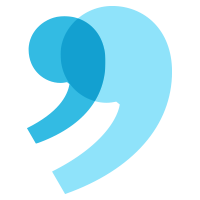 1983
World Telecom 83 (Geneva)
Telecommunications for all
National pavilions from across the world joined TELECOM in 1983, which also saw the first appearance of China and AT&T at a TELECOM event. The Forum was in three main parts, with three different themes, covering the managerial, technical and legal aspects of telecommunications. A key discussion area was ISDN networks, at that time under consideration as the worldwide information highway.
1984
ITU standards on ISDN starts.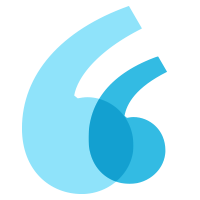 Partners in progress, administrations, manufacturers and users, are looking closely at ways in which good communications infrastructure can help the economic growth of other sectors of a country's economy.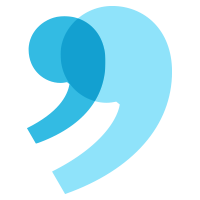 1985
Asia TELECOM 85, the first regional event, took place in Singapore
Washington, D.C. hosted special session - World Telecommunication Forum
Digital Audio Broadcasting (DAB) demonstrated for the first time at ITU's World Administrative Radio Conference (WARC-ORB)
1986
Nairobi hosted Africa TELECOM 86
1987
World Telecom 87 (Geneva)
The Age of Communication Networks and Telecom – Services for a World of Nations
Participants at TELECOM 1987 got a taste of the global messaging network to come, with ISDN networks on display and an innovation showcase of the X.400 series of recommendations, that define standards for data communication networks for message handling systems (MHS) -more commonly known as e-mail.
1988
Rio de Janeiro hosted Americas TELECOM 88
1989
Singapore hosted Asia TELECOM 89
Special session ITU-COM 89 took place in Geneva
1990
Harare hosted Africa TELECOM 90
Tim Berners-Lee develops code for the World Wide Web at CERN
Standards for HTML, HTTP and URL are developed – and the system is made freely available to all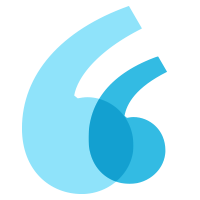 An essential ingredient is a large increase in the number of qualified personnel
..
 in one of the most exciting and dynamic services of today: a service which has enormous potential for growth, a mission of development for the underprivileged countries of the world, but which will only be guaranteed if the right people can be found and educated to perform the mission which awaits them.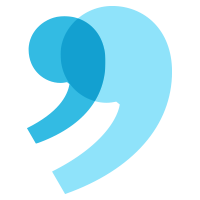 1991
World Telecom 91 (Geneva)
An interconnected world: Improving the quality of life for all
Exhibitors at TELECOM '91 showcased how information could be collected, managed, shared, processed, transmitted and received, irrespective of its form (text, voice, pictures of data) technology or message destination. The Forum explored key issues from accessibility to interconnection and interoperation and the implications of the global shift to deregulation and advent of competition.
1991
Second-generation (2G) digital cellular systems is launched in Finland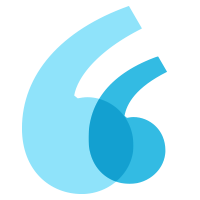 Universal personal telecommunications will allow a user to receive and send calls from any terminal, on any network, based on a unique personal number.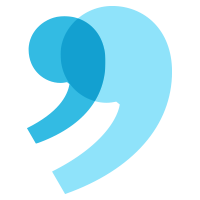 1992
Acapulco hosted Americas TELECOM 92
Budapest hosted Europa TELECOM 92
IBM releases Simon, the world's first smartphone offering email service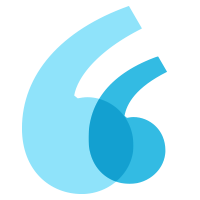 We still have some way to go before the whole of mankind is within reach of a telephone. One of the most important factors in achieving that goal will be ensuring the availability of expertise to operate such a truly worldwide network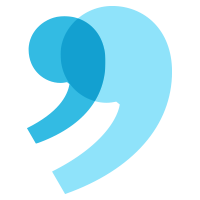 1993
Singapore hosted Asia TELECOM 93
ITU issues its first standards for digital subscriber line, or DSL, technology
1994
Cairo hosted Africa TELECOM 94
JPEG standards launch (following arrival of first commercial digital cameras in Japan in the late 1980s)
1995
World Telecom 95 (Geneva)
Connect!
Highly influential figures from across government and the industry, including Nelson Mandela, launched Telecom 1995. It was an ICT extravaganza, reflecting new trends such as convergence, with the rapid growth of computer networks, the internet and inclusion of software companies in the tech ecosystem all on display on the showfloor and explored in the Forum.
1996
Rio de Janeiro hosted Americas TELECOM 96
ITU issues its H.323 standard for multimedia over packet-based networks – the basis for services such as VoIP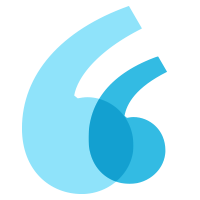 Soon we will have televisions that can listen, PCs that can speak, and telephones you can watch.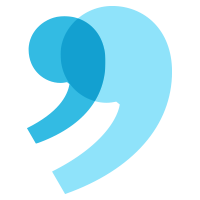 1997
Singapore hosted Asia TELECOM 97
Telecom Interactive 97 took place in Geneva
First tiny quantum computer is built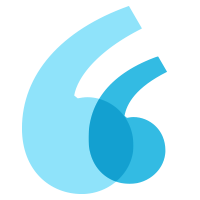 We need a vast expansion of our communication and information network and ITU as the principle driving force behind international policy, technological development, cooperation and skills transfer, is an indispensable agent in this regard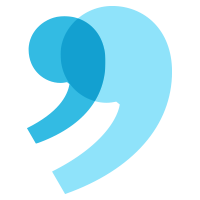 1998
Johannesburg hosted Africa TELECOM 98
International Space Station is launched, home of countless experiments and testament to the power of international cooperation
1999
Telecom 99 + Interactive 99 (Geneva)
The internet goes mobile
Telecom 1999 highlighted one of the most major trends in this era; the convergence of the internet with mobile technology. Innovations on show included a prototype smartphone, WAP (wireless application protocol) applications, the first steps towards a mobile Internet. The Forum encompassed 5 summits and combined sessions, focussed on areas such as Connected society, policy & regulatory or disaster mitigation and relief
2000
Rio de Janeiro hosted ITU Telecom Americas 2000
Hong Kong hosted ITU Telecom Asia 2000
2001
Johannesburg hosted ITU Telecom Africa 2001
First third-generation (3G) system bringing faster services and internet access deployed in Japan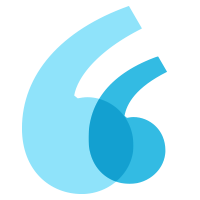 People will not have to think about moving their information around. Any files or favourites or messages that they are interested in should just immediately show up wherever they are, whether it is the television that will be connected to the Internet, their mobile phone, their computer in their car, or their PC in all its various forms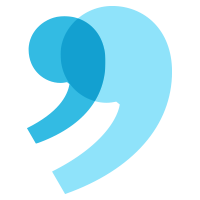 2002
Hong Kong hosted ITU Telecom Asia 2002
2003
ITU Telecom World  2003 (Geneva )
Helping the world communicate
Innovative wireless Internet applications and mobile devices with in-built digital and video cameras dominated showcases at ITU Telecom World 2003. Other key themes reflected at the event included extending the reach of telecommunications into developing markets, with calls for the industry to look to the future and provide affordable services backed by regulation to facilitate growth. The Forum tackled issues from broadband and mobility, to new business models and new sources of revenue.
2004
Cairo hosted ITU Telecom Africa 2004
Busan hosted ITU Telecom Asia 2004
2005
Salvador (Bahia) hosted ITU Telecom Americas 2005
2006
ITU Telecom World 2006 (Hong Kong)
Living the digital world
Under the theme "Living the Digital World", ITU Telecom World 2006 in Hong Kong explored the trends, technologies and policies that are driving a digital world. Innovations on show included broadband-in-action at home and in the workplace, new, converged product offerings and IP-enabled services such as TV and Video. Extending the information society and promoting access to ICTs was a major theme. In the Forum, policies were explored and best practice cases highlighted.
2008
Cairo hosted ITU Telecom Africa 2008
Bangkok hosted ITU Telecom Asia 2008
ITU wins a Primetime Emmy Award for its work on advanced video coding standards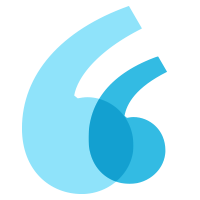 The global telecommunications business is in a state of dynamic transition as service providers become "experience providers" and collaboration and interactions drive the next wave of growth in our industry.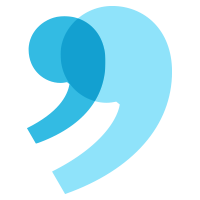 2009
ITU Telecom World  2009 (Geneva)
Open networks, Connected minds
Forging top-level strategies aimed at harnessing the power of technology to enhance our global wellbeing were the focus of ITU Telecom World 2009 in Geneva. Key topics explored on the Show Floor and at the forum included mobile broadband growth, m-payments, cybersecurity, extending access to ICTs and the challenges of regulation in a fast-changing environment.
2009
Requirements for IMT-Advanced fourth-generation (4G) standards released by ITU
TeliaSonera launches first commercial LTE network in Stockholm and Oslo
Bitcoin, the first popular cryptocurrency, is launched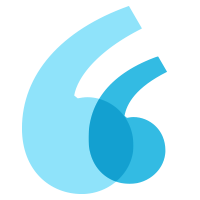 I know that the ICT industry itself is part of the problem, causing 2-3 percent of greenhouse gas emissions. But at the same time, by using ICT as tools, you can reduce at least 15 percent of greenhouse gas emissions in other sectors.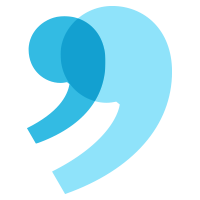 2011
ITU Telecom World 2011 (Geneva)
Pathway to a connected world
By ITU Telecom World 2011, which took place in Geneva, the focus had moved towards debates and forums, with a Forum programme featuring new streams such as the Digital Cities programme and an in-depth Technical Symposium for CTOs and Engineers. The show floor highlighted opportunities in emerging markets across Africa, Asia, the Middle East and Eastern Europe.
2012
ITU Telecom World 2012 (Dubai)
1 conversation that matters
ITU Telecom World 2012 in Dubai looked at the impact of new market players and business models emerging across the ecosystem. Debates centred on the roll out of broadband connectivity, the challenges of cyberthreats plus the opportunities offered by smart applications in verticals such as health, education and government services. On show were talent and investment opportunities from across the globe and interactive digital experiences explored the history of ICTs and climate change.
2013
ITU Telecom World 2013 (Bangkok)

Embracing change in a digital world
ITU Telecom World 2013 headed to Bangkok to explore the seismic change taking place in the ICT industry and its far-reaching impact. It featured pavilions from across the globe including the then worlds youngest country, South Sudan. Showcases explored new opportunities in voice and messaging, IPv6, TD-LTE, to name just some, and Forum discussions tackled areas from IoT, the future of broadband or OTT tech to 3D printing or the transformative impact of the Internet in Africa.
2014
ITU Telecom World 2014 (Doha)
Future in focus
The radical transformation of the ICT industry was high on the agenda at ITU Telecom World 2014 in Doha. Hot topics included different uses for Big Data, mobile networks in the cloud, the softwarization of network elements or broadband in emerging markets. Innovations on display included a demonstration of 4.1 Gbps over TDD -FDD LTE, Smart Africa, Tanzania's National ICT broadband backbone amongst others.
2015
ITU Telecom World 2015 (Budapest)
Better. Sooner.
ITU Telecom World 2015, in Budapest, was the first Telecom event to specifically reach out to SMEs from across the globe. They joined alongside major corporates and national pavilions, also taking part in the first edition of the ITU Telecom World Awards. Global innovation was the focus of the event, with showcases exploring 5G to e-governance, satellite and more. Forum discussions provided important dialogue between government and start-ups, and between established industry players and SMEs.
2016
ITU Telecom World 2016 (Bangkok)
Collaborating in the digital economy
Collaboration to grow the digital economy was the focus of ITU Telecom World 2016 in Bangkok, which included big names, countries and SMEs from around the world. Showfloor innovations included 5G, cloud computing, smart devices or smart city solutions, plus investment and partnership opportunities from around the world. New vertical sectors also joined the event, reflecting the growing importance of ICTs in key verticals such as automotive or finance.
2017
ITU Telecom World 2017 (Busan)
Smart digital transformation, global opportunities
Major corporates and cutting edge SMEs showcased a raft of innovations in Busan at ITU Telecom World 2017, including 5G, artificial intelligence (AI), virtual reality (VR), e-Health, e-Finance, Internet of Things (IoT), radio frequency spectrum solutions, spectrum management, smart city technologies, and self-driving vehicles. Forum discussions explored topics crucial to smart digital transformation, including new approaches to connectivity, AI, IoT, 5G, digital resilience and more.
2018
ITU Telecom World 2018 (Durban)
Innovation for smarter digital development
ITU Telecom World 2018, in Durban, focussed on the technologies, innovations, ideas, policies and regulations to bridge the digital divide and achieve the SDGs. This included showcases of smart digital solutions, SMEs and innovative technologies in fields such as intelligent agriculture, health screening, IoT, VR/AT, smart learning, smart cities, Internet of Vehicles and more. Forum debates covered development and impacts in 5G, IoT, AI, smart cities, digital literacy, supporting tech SME growth and more.
2019
ITU Telecom World 2019 (Budapest)
Innovating together: connectivity that matters
ITU Telecom World 2019 headed back to Budapest once again, showcasing innovations from 5G, satellite, e-waste management, robotics and blockchain to AI, smart cities, smart agriculture, smart homes, climate change mitigation, fintech and more. Forum debates tackled broad questions; how to make connectivity meaningful or key concerns- in terms of trust, privacy and cybersecurity- of our digital transformation plus major industry issues from 5G, digital literacy, supporting SME growth and more.
2019
5G, the fifth generation technology standard for cellular networks, starts to be rolled out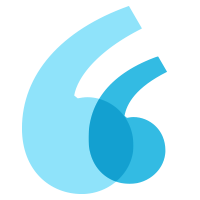 You can find decision makers from the whole spectrum of ICT in the same place, the right mix of decision makers and experts. I strongly believe that we cannot achieve much without collaboration and this event is a very useful tool to achieve this.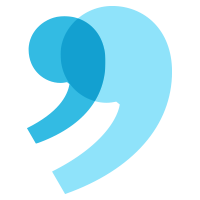 2020
ITU Virtual Digital World 2020 (Virtual Event)
Building the Digital World. Together.
ITU Telecom World went virtual – in response to the ongoing global COVID-19 pandemic – and took on a new name to reflect the range of technologies and stakeholders in the industry ecosystem: ITU Digital World. Held online with co-hosts Viet Nam, ITU Virtual Digital World 2020 included Ministerial Roundtable and Forum debates on the impact of the pandemic, 5G and broadband networks, as well as a virtual exhibition.