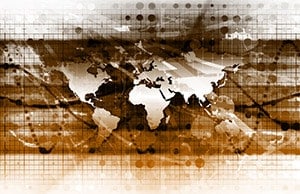 In today's world, everyone talks about how to bridge the digital divide and connect the unconnected to vital ICT resources. The objective, especially in the international community, is to connect people to the adequate infrastructure to ensure that they have access to important services. However, gaining access to infrastructure is not enough. People also need to be taught how to access infrastructure and use these services. Capacity building and training programs are key to empowering people to harness the benefits that ICTs can offer.
At ITSO, our Capacity Building Initiative, which is implemented through partnerships with other international organizations like the ITU, is structured to do just that. In addition to teaching people how to best use important resources such as communications satellites, we also ensure that our member states are equipped with information about the technical and regulatory aspects of satellite communications.
The ITSO Executive Organ has developed a training programme for three separate courses on satellite communications:  firstly, a combined technical and regulatory course; secondly, one intended for policy makers and regulators; and, thirdly, a course for earth station operators and engineers.  This programme can also be carried out in cooperation or back-to-back with other events through short duration events like seminars or workshops. ITSO has also been arranging tailored courses that respond to specific concerns from Member States. Over the implementation period 2010 to 2016, a total of approximately 1500 participants have been trained at the various locations in English, Spanish, French, and Portuguese.
In addition to this training programme, ITSO has also collaborated with American University's Washington College of Law (AUWCL) to create a Program on International Communications Regulation and Policy, headed by ITSO's Director of Legal Affairs and AUWCL adjunct professor Renata Brazil David. The programme includes an online course on "Basic Principles of International Communications Regulation and Policy"; a summer course on "International Communications Law: A Comparative Perspective"; and a semester course on "International Communications Regulation and Policy".
Programs like ITSO's Capacity Building Initiative are an important reminder that bridging the digital divide does not just mean giving people access to infrastructure, but also training them to use these resources to get the services they need.
And the emphasis on regulation and policy in communications underlines the importance of getting the regulatory environment right for the digital economy to flourish worldwide.  The ICT sector will be crucial to achieving the UN's Sustainable Development Goals (SDGs)  – but success will require greater collaboration between the ICT sector and other vertical sectors, in particular in the field of regulation. I look forward to exploring these themes and more in the session on "Collaborative Regulation: the key to smart infrastructure in the digital economy" at ITU Telecom World 2016 in Bangkok later this month.