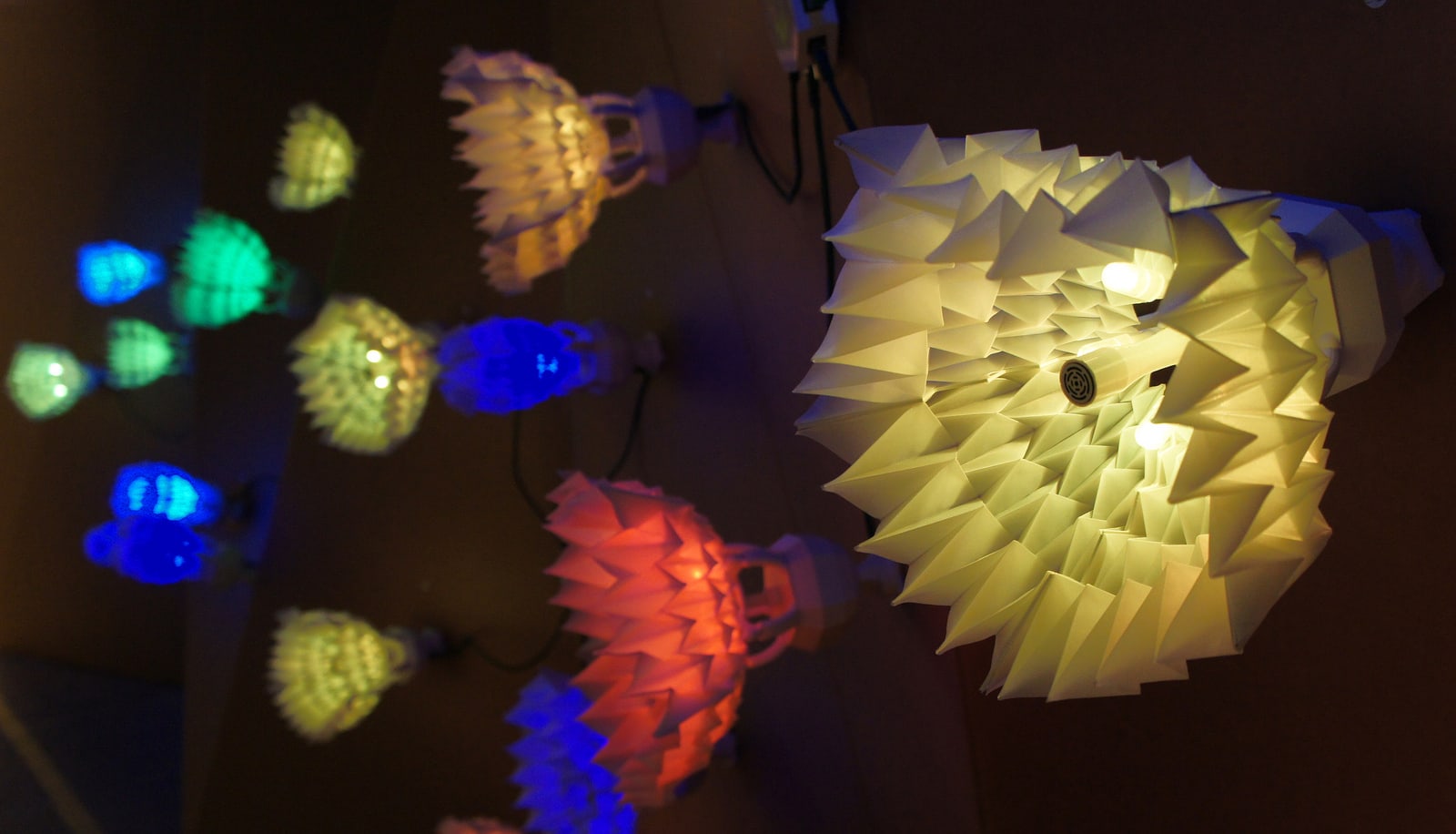 Affordable prosthetic limbs for Sudanese soldiers manufactured on 3D printers, grandmothers bringing the know-how on running solar electricity generators back to their remote villages, electric light powered by a bag of earth and gravity alone, powerful yet cheap batteries to power drones used in disaster management. Projects such as these may not be the most visible face of the dramatic growth of new technologies – but their impact on local communities across the developing world is nothing short of revolutionary.
New technologies are not just about rampant commercialism and the spectacular success of a handful of internet moguls. There's also the less recognized, and arguably far more important, aspect of social change: making technology affordable and accessible to all, using technology to make a difference, to improve lives blighted by poverty or disability and the social exclusion that ensues. It is a new way of thinking about the business of technology that moves beyond developing the next get-rich-quick app to emancipating, empowering, and encouraging individuals throughout the world.
This is the powerful message of this year's Ars Electronica Festival, held annually in Linz, Austria, and its inaugural Future Innovators Summit, held in conjunction with ITU Telecom Young Innovators. The Festival itself has been mixing technology, engineering, social entrepreneurship and art for 35 years, using the city and its buildings as an open stage to engage and communicate with as many people as possible, bringing the ideas of change through technology into the public space.
The Future Innovators Summit focuses strongly on the younger generation who are innovating for the future, and developing projects and ideas to change the worlds of business, design, applied technology and the arts. It's a trans-disciplinary melting pot of creative engineers, young entrepreneurs, scientists, artists, social start-ups, designers and artists. Such a broad approach, breaking out of the traditional narrow boundaries of each field, opens up tremendous potential for dialogue across generations, professional communities and disciplines.
And the presence of the ITU Telecom Young Innovators, young social entrepreneurs with technological innovations aimed at improving lives all round the world, adds a truly global aspect, extending the exchange of ideas even further beyond the Festival participants in Linz and its online followers. The Young Innovators will form part of the 24-strong Future Innovators Summit, actively presenting their projects and prototypes, taking part in mentoring sessions with technology and business professionals, and sparking creative discussions and co-created ideas on how to turn technology to positive social ends.
It was the highly successful collaboration between Ars Electronica and ITU Telecom at ITU Telecom World 2013 last November in Bangkok on The Lab, a future-in-action interactive exhibition space and workshop, which inspired the Future Innovators Summit. The Lab enabled delegates at the wider World 13 debates, showfloor and networking sessions to experience first-hand products and projects at the edge of technology, art and society – and brought Ars Electronica into direct contact with the winning Young Innovators and their commitment to social  innovation and responsibility in areas such as disaster management, health care and inclusive education.
It's a collaboration set to continue at this year's event, too, with the Future Innovators Summit presenting findings, innovative projects, applications and technologies at ITU Telecom World 2014 in Doha, Qatar, in December. Artists, entrepreneur, engineers and developers will not just present, but will provide practical demonstrations and hands-on experience of creativity and innovation. More than an exhibition of stationary objects, it is a chance to explore new technologies, meet the makers, connect with creative sources – and hopefully come away enriched and inspired.
Because it is precisely this hybrid approach that is so potent. Hybridization of technology is the defining feature of our future: no longer telecommunications and information technology, but ICTs, the meeting of IT and telecommunications; no longer just a phone but a smart phone, a computer in your hand. Hybridization brings strength and breeds creativity in new directions; it is the hybridization of disciplines in the Future Innovators Summit and, later, in The Lab that promises to be so exciting.
From that innovative mix of experts, entrepreneurs and technologies will come ideas to change our world in a multitude of small yet vital ways, to iron out inequalities, to empower the disadvantaged. To enable the blind to engage with life-enhancing technology through tactile interfaces, to provide affordable clean water purified via solar energy, to create missing limbs for the victims of war and open up the advantages of cheap electricity to the energy-poor. This is what technology should also be about, after all.