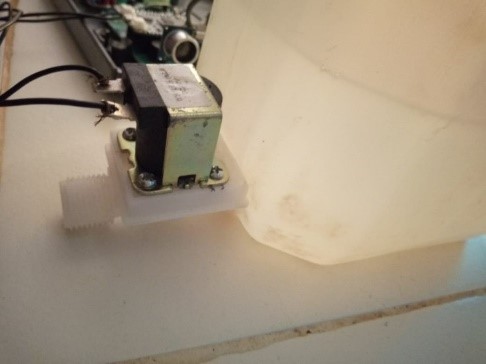 The simple act of hand washing is the single most cost-effective way of stopping the spread of COVID-19. However, the complexities that revolve around the handwashing exercise themselves pose the threat of a point to point spread of the virus. Some studies have shown that Sars-Cov-2, the name of the virus that causes COVID-19, can survive on metal, glass and plastic for as long as nine days, if not disinfected. At low temperatures, an extension of up to 28 days can be reached. These are the exact materials that most of the taps in our homes and public places are made of.
How can you open or close a tap without touching the lever? This is the big question. Additionally, can such systems be readily available to everyone? While electronic designs of such nature already exist in most high end public buildings and facilities, deterrents arise in the exact cost of manufacture and deployment. And the scalability of such systems is not the easiest, especially in areas that are mostly rural or with limited access to a stable electricity connection.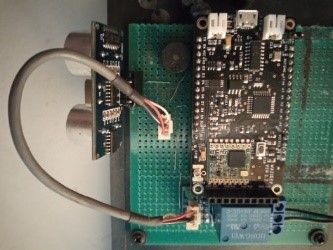 It has therefore been our obligation to tackle the challenges posed through the development of a low-cost, low-power, automated "no-touch" hand-washing system. By the use of readily available materials, the IoT (Internet of Things) team from @iLabAfrica at Strathmore University has put together an electronic solution that alleviates this challenge. A simple swipe of your palms across the tap's spout triggers the voluntary action of an electronic valve opening to allow water onto your hands for the duration of the washing exercise. The absence of your palms causes the valve to shut automatically.
Simple low-cost sensors coupled with microcontroller action enable this functionality. In addition to this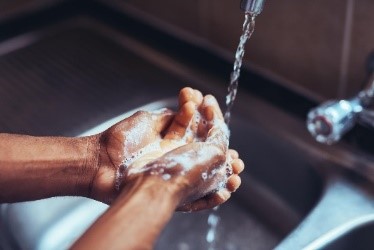 device, a cloud-based communication mechanism that keeps track in real time the ON and OFF fluctuating pattern of the valve. From a demographic point of view, this makes it possible for a responsible organization or authority to monitor the sanitization patterns of its population and put necessary measures in place to ensure given directives are followed. With the installation process simplified, accelerated deployment will be easily achieved.
The end goal of the device is to avoid the inevitable contact with tap surfaces or areas around it as we combat the virus through the hand washing exercise. A public hand sanitizer dispensing system is also an immediate application of this system. As COVID-19 has spread, so has our fear of surfaces.
To know more on the project visit http://www.ilabafrica.ac.ke/index.php/internet-of-things-research-group/