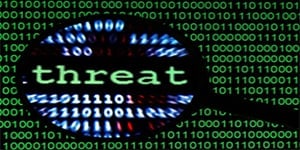 We are under a growing wave of cybersecurity attacks. This is putting the private sector, public sector and government bodies under increasing pressure to establish solutions for cybersecurity and investigations. In recognition and in response to this, during the 2011 World Summit for Information Society the United Nations put in place a dedicated arm within ITU, ITU IMPACT,  to deal with cybersecurity across all 193 member states.
Most member states face the same problem: the proliferation of Internet access and web-enabled devices is leading to an increase in the volume and sophistication of cybercrime. Yet the reality is that most cybercrime response forces are ill-equipped in terms of forensic staff and investigative technologies to deal with the nature, volume and velocity of these cases, leading to bottlenecks and huge backlogs.
The recent 2013 DBIR Verizon Report, which analysed over 47,000 security incidents globally, further confirmed that geographic borders are no protection against cyber-attacks. Data breaches from 27 countries were analysed as part of the report. The results demonstrated that the majority of financially motivated incidents originated in the US or Eastern Europe and espionage cases predominately originated in East Asia. The message is clear: cyber-attacks cross borders. It follows that a cross-border strategy and approach is essential.  The ITU, with its mandate to build capacity and set the global cybersecurity agenda, is uniquely placed to facilitate a strong, joined-up global response.
As partners of the Cybersecurity Pavilion at ITU Telecom World 2013, our aim is to enable this response and we look forward to seeing you in Bangkok.  Visit Nuix at the Cybersecurity Pavilion (G2) to find out more – or join us for the debate on Building Cybersecurity Capabilities in the Developing World on the showfloor at ITU Telecom World 2013 on Tuesday 19 November.