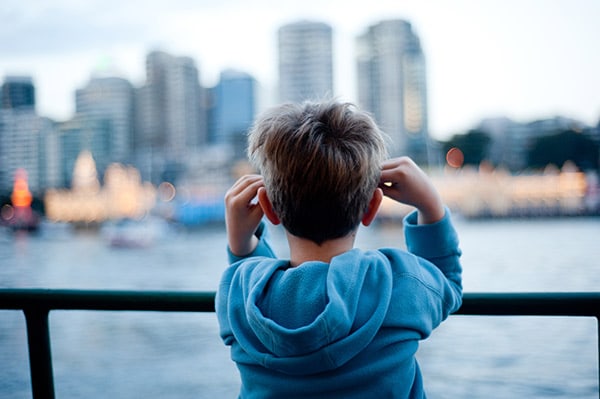 There are profound implications of global changes resulting from rapid urbanization, demographic shifts and increasingly advanced digital technologies. The United Nations predicts that by 2050, nearly 70% of the world's population will live in urban centers.
Digitalization is empowering cities to respond quickly to these demographic and economic shifts, and responsive, scalable technology is what will make smart cities "smart". While the advancement stages of smart cities vary across the world, the overarching goal is to leverage technology to improve public services, optimize the administration of the city and better the lives of its citizens. This could mean new solutions like intelligent transport systems for traffic flow in real-time to reduce congestion, improvement of public safety through automated surveillance, or e-government services to improve efficiency. In Asia, for example, the Smart City Playbook commissioned by Nokia found that Singapore was one of the most 'sustainable' and 'smartest' cities in the world. With mature and intelligent transport applications, it is well-placed to capitalize on its stable economy, efficient public administration and co-creation approach to take its Smart Nation vision into reality.
The success of any smart city will depend on the effective combination of ubiquitously embedded intelligence in the form of connected sensors and tags, software that power various solutions, and the digital telecommunication networks that serve as the backbone of the city. What's concerning, however, is that some networks today in Asia may not be entirely equipped to manage the growing bandwidth and latency needs of the millions of connected devices that will power smart cities. Our Nokia Bell Labs Consulting report found that surging consumer and business demand for mobile data, either at home or on the go, will outpace the network capabilities of service providers by 2020. In fact, nearly 20% of mobile traffic demands will not be satisfied based on current and projected economies.
In the next decade, the digital economy will impact everyone and will demand for cities to create connectivity through next generation networks – the essential ingredient that make smart cities attractive to businesses and citizens.
The pressure is now on local governments to manage these large volumes of data, while huge investments in time and capital are needed to make even the most basic features of a smart city possible. Banks, for example, are already utilizing the predictive power of analytics to shape customer relationships. By leveraging the data power of the private sector, banks may be able to help emerging smart cities become more established. With smart cities being built on data, the 'smart banking' concept is likely to play a critical role in the development of smart cities. 'Cashless' transactions mean you no longer have to carry around cash – or even plastic cards – nor will you have to queue up at an ATM. A concept that may feel strange to some but in countries like China and India, the 'digital natives' identified as the millennials and Gen-Y are more accepting towards new technologies. Their desire to be hyper-connected and the need for instant gratification allows them to take on high financial risks. Roughly half of Chinese consumers use fintech for payments compared to less than 1% in markets such as Indonesia and Thailand. Services such as peer to peer lending or blockchain are already set to disrupt the sector and we are seeing regulators reacting. But is it fast enough? The agility we show as a collaborative community will be fundamental to making daily life for citizens more convenient, efficient, sustainable and most importantly, safe.
As we accelerate towards this digital future, we are also reminded of the painful reality that cybersecurity is and will be part of the equation in a data-driven world. The increased number of connected devices means potentially higher security risks and vulnerabilities – both to malicious attacks and unintentional incidents. In fact, the Nokia Threat Intelligence Report revealed a sharp increase in major IoT device security vulnerabilities, while smartphones accounted for 85% of mobile infections. As the industry tackles the advancements on security solutions, the real threat comes from lack of regulation for data privacy. Today, data is captured at every instance, whether it is the type of music, the places we visit or our financial and health records. We live in a time when TV shows are designed based on user analytics. Hence the way this information is used creates an explosive risk factor. A simple hack today can result in us losing our personal information such as credit cards, social security or more. And, in the future, with the advent of machine learning and Artificial Intelligence, we will see the emergence of a new type of cybercrime. This calls for an urgent need for the public and private sectors to collaborate even more and build regulation for smart cities to thrive and prosper.
Ultimately, to support the growing needs of IoT-driven smart cities, future networks will need to be safe, designed to prevent congestion, support edge cloud architecture for ultra-low latency required by mission-critical IoT applications, be cost effective, which can be achieved through virtualized network functions, and be highly scalable. To build such a network, governments, network operators and telecom equipment providers need to collaborate to design and architect the essential building blocks of the smart city: City-wide connectivity, network, the cloud, IoT platforms and an ecosystem of trusted partners.
The process of making a city smart is extremely complex. The possibilities are there…but they are not a foregone conclusion. We are on the cusp of a revolution in changing the way we live, work and play, so we must strive for innovation and invest towards infrastructure.
The question is, are our networks resilient enough today to accelerate this digital future?
Danial Mausoof will be speaking at the session on The value of smart banking: the operational key to making smart cities work at ITU Telecom World 2017