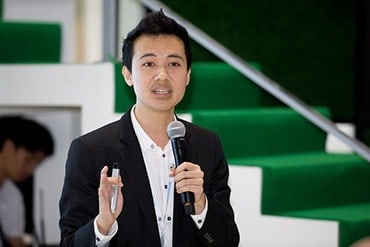 The SMEs shortlisted for the prestigious ITU Telecom World Global SME Award today came together at the Nigeria Pavilion in order to pitch their innovations and creative ideas to the jury, comprising social entrepreneurship and tech experts.
Pitches spanned areas from smart metering and innovative WiFi to road safety, noise blocking technologies, accounting and digital financial services and included:
gnúbila (MAAT), France: centralized, secure health record database built on blockchain
Fedironics Intelligent Metering Company, Nigeria: smart electricity meter
Ripplebuds, Republic of Korea: consumer earbuds with bone induction mic for detecting voice.
AFRICARTRACK INTERNATIONAL LTD, Kenya: vehicle/fleet monitoring protection, remote shut down.
RadioLocus, India: track and map movement of populations based on WiFi-connected devices
CarVi, Republic of Korea: IoT devices for vehicles
BLUETOWN ApS, Denmark: solar powered WiFi base station.
Retail Republic Company Limited, Thailand: automated accounting app for SMEs
BRCK Limited, Kenya: robust / rugged WiFi hardware for connecting people in rural areas.
Intervale, Russia: digital financial services/ebanking
Pitching continues tomorrow, and you can find out who the ITU Telecom World Award winners are at the Event Closing on 17 November!