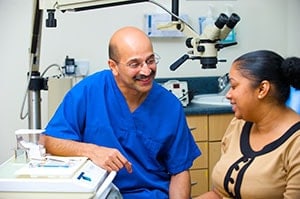 This year marks the 150th anniversary of the International Telecommunication Union (ITU). The oldest agency of the United Nations, it has pioneered advances in communications since its incarnation, from telegraphy through to the modern world of satellites, mobile phones and the internet.
150 years ago, we never could have imagined the scale, access and global reach that technological innovation would allow us. And today, the degree to which that technological innovation allows us to impact healthcare across the world.
As a global health and care company, Bupa funds and provides quality healthcare to customers in 190 countries around the world. We have no shareholders, so we can reinvest our profits back into the business to deliver our purpose – longer, healthier, happier lives. Our participation in global platform 'Be He@lthy Be Mobile', co-led by ITU and the World Health Organisation, enables us to do exactly that through an innovative mHealth toolkit.
mHealth is one of the biggest emerging trends in healthcare, as despite advancements in medical technologies and a general increase in income levels, healthcare continues to pose challenges of affordability, complexity and access across the world.
By contrast, mobile access is becoming ubiquitous worldwide. By 2020, there will be 25 billion devices online[i] and mobile subscriptions will outnumber landline subscriptions.[ii] The feasibility of mobile devices supporting healthcare is greater than ever before and mHealth is set to transform the way healthcare is delivered, from how it is experienced, to how it is paid for.
As a lead partner to ITU in Be He@lthy, Be Mobile, Bupa provides multidisciplinary expertise, health information and mobile health assets to fight NCDs including diabetes, cancer, cardiovascular and chronic respiratory diseases, with national governments around the world – namely Costa Rica, Senegal, Zambia, Norway, the UK and the Philippines.
Be He@lthy, Be Mobile uses mobile phone technology to deliver disease prevention and management information direct to people, and strengthens health systems by providing training to health workers.
It offers governments best practice capabilities for deploying mHealth interventions for their populations, based on existing clinical evidence around the world. The results and experiences of each country's programme are then fed back into the initiative's global toolkit and evidence base to support work in other countries.
Bupa joined the partnership at the end of 2013, the first corporate organisation to give its support to the programme, and is the programme's lead healthcare partner. Other companies have joined the initiative since then, creating one of the most exciting global platforms to help health systems tackle non-communicable diseases at an international scale.
As individual organisations, we know we can make a meaningful impact alone, but global partnerships and collaborations enable a transformational impact to be made. Multi-sectoral collaborations can unlock capabilities, knowledge, skills, tools, networks and funding which couldn't be accessed otherwise.
This is the exciting landscape within which ITU Telecom World 2015 is set. We're proud to attend, and to partner with the ITU on Be He@lthy, Be Mobile as ultimately, we believe that collaboration from every sector can contribute to improving the health of the world.
[i] https://www.broadbandcommission.org/Documents/bb-annualreport2012.pdf