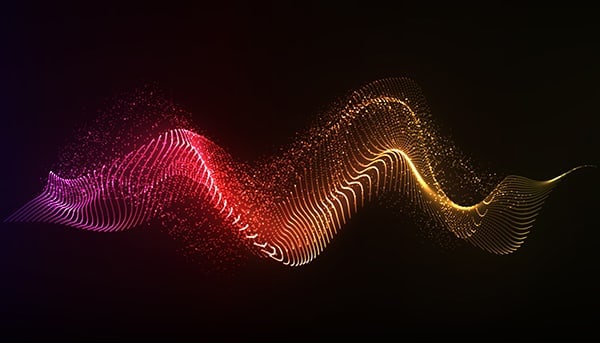 I write this having just concluded the annual CTO ICT Forum in Maputo, Mozambique, where we examined the vast potential for economic growth in a digital future comprising virtual environments, IoT and augmented reality applications. However, with over half the world's population still not connected to the Internet, how will these people, communities and economies reap the benefits a digital future has to offer? The allocation and regulation of spectrum in this environment will play a vital role – both in ensuring that everyone has access to this digital future and ensuring that the digital future becomes today.
Information and communication technologies have a significant role to play in delivering the objectives of the Sustainable Development Goals. And so the Internet, and increasingly a mobile connection to the Internet, is critical for us to meet these goals. But 3.9 billion people – over half of the global population – still do not have access to the Internet and the digital divide continues to grow.
The most recent report from the Broadband Commission for Sustainable Development has also found that gaps in transmission speeds are increasing – a worrying finding as this will impact on the ability of citizens to make use of the technologies of the digital future.
The radio spectrum is an essential resource for wireless communications. Demand for spectrum has increased exponentially as mobile data becomes increasingly prevalent. This demand is only likely to grow as we make more use of the potential available to us through e-health, e-education and e-government initiatives. As we look to progress smart cities, spectrum must support this interconnection. The possibilities offered by IoT and augmented reality applications are still unknown, but what is certain is that spectrum will be required to realise this promise.
So it is clear that reaching this digital future is dependent on good spectrum management. As we celebrate the 90th anniversary of the CCIR/ITU Radiocommunication Study Groups, and the 111th anniversary of the Radio Regulations, it is good to examine the important role the ITU plays in spectrum allocation.
Through the important process of the World Radiocommunication Conferences, the ITU ensures that radio-spectrum frequencies are allocated appropriately. Without this crucial role, digitally connecting the world wirelessly would not be possible.
The Commonwealth has a role to play in the international process of spectrum use. As a distinct sub-set of the world's countries – including developed countries, developing countries, least developed countries, small island states and landlocked countries – spanning every continent, the Commonwealth is bound together by shared values and principles, cooperating in the common interests of its peoples and working as an effective network for promoting development. So gaining consensus among Commonwealth countries on key issues relating to ICTs, such as spectrum, can play a critically important role in fostering wider international agreement.
It was in this spirit that the CTO organised a preparatory meeting for WRC-15, providing a platform to examine different regional stances on key issues and reaching consensus on some agenda items in order to assist with the WRC-15 process. We have since followed up by launching a new conference series on spectrum management, the Commonwealth Spectrum Management Forum, with the aim of building the capacity of our stakeholders in managing spectrum as well as helping them to prepare for, and implement WRC outcomes. Our next event will take place in London on 25 – 27 October 2017.
There are many important spectrum issues for consideration in this exciting time for the digital future and I look forward to discussing them with colleagues from across the international ICT community at ITU Telecom World.
Shola Taylor will be speaking on Enabling and shaping the wireless ecosystem: Celebrating the 90th anniversary of CCIR/ITU-R Study Groups on Wednesday 27 September at 4.45 pm. You can also find out more about the CTO by visiting stand 1210.05 at the ITU Telecom World exhibition.